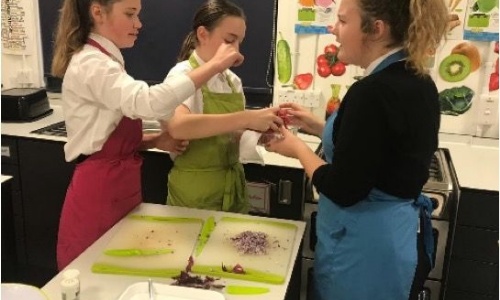 This half term students have been preparing to carry out a 'MasterChef' competition.
They have been planning their meals based around elite level athletes, ensuring they have the correct amount of nutrients in them. Students spent some time looking up meals appropriate for their athletes and ensuring they have all the ingredients required to make the meal as appealing as possible.
All seven groups were present on Tuesday 19th November with some fantastic dishes being prepared. Overall it was very a successful competition with the winners being the group of girls from Year 8 – Beatrice, Selina, Tire, Keira and Cydnie. In second place was Carmen, Adria and Temi and in third place was Debbie and Abigail.
A big thank you has to go to Miss Perry for allowing us to use her classroom and assisting us with the running of the competition.