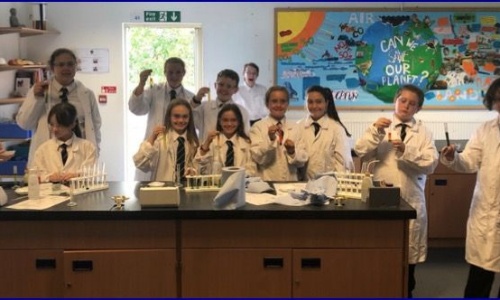 We have enjoyed a busy term in the Science department.
Our enthusiastic young scientists in Science club have been busy having fun building bridges, making rockets, colouring with electricity, writing with fire, investigating the chemistry of fireworks, making Oobleck and experimenting with chemical reactions! Next term the fun will continue and we will be starting with dissections (not for the squeamish!)
Other year groups have also been busy enriching their learning. We have had teams competing in the Chemistry Challenge and STEM Lego Space Challenge competitions. The whole of Year 8 have been to the cinema to learn about the need to protect our oceans from the damage caused by climate change. Year 10 visible scientists and gifted Year 9's have been The London Apollo Theatre to listen to lectures. As always, our students have behaved impeccably.