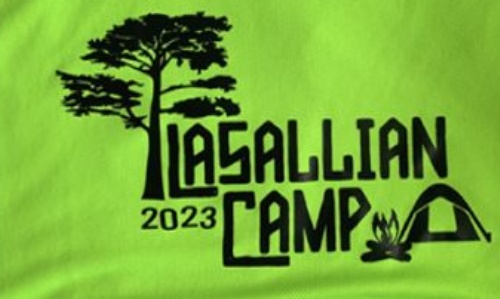 Lasallian Camp - 7th-9th July 2023
We took 11 young people to Kintbury for the annual Lasallian Camp. Our Thanks to Mr Westbrook and Miss Rodol who helped lead the group.
As part of their final liturgy our young people performed the following:
We came to Lasallian camp as Lasallians with a lower case L
We leave Lasallian Camp as Lasallians with an upper case L
This year at Lasallian Camp we have gained Respect, Commitment, Selfishness, Teamwork, Family Friendship Strength Community Passion.
We ARE Lasallian!